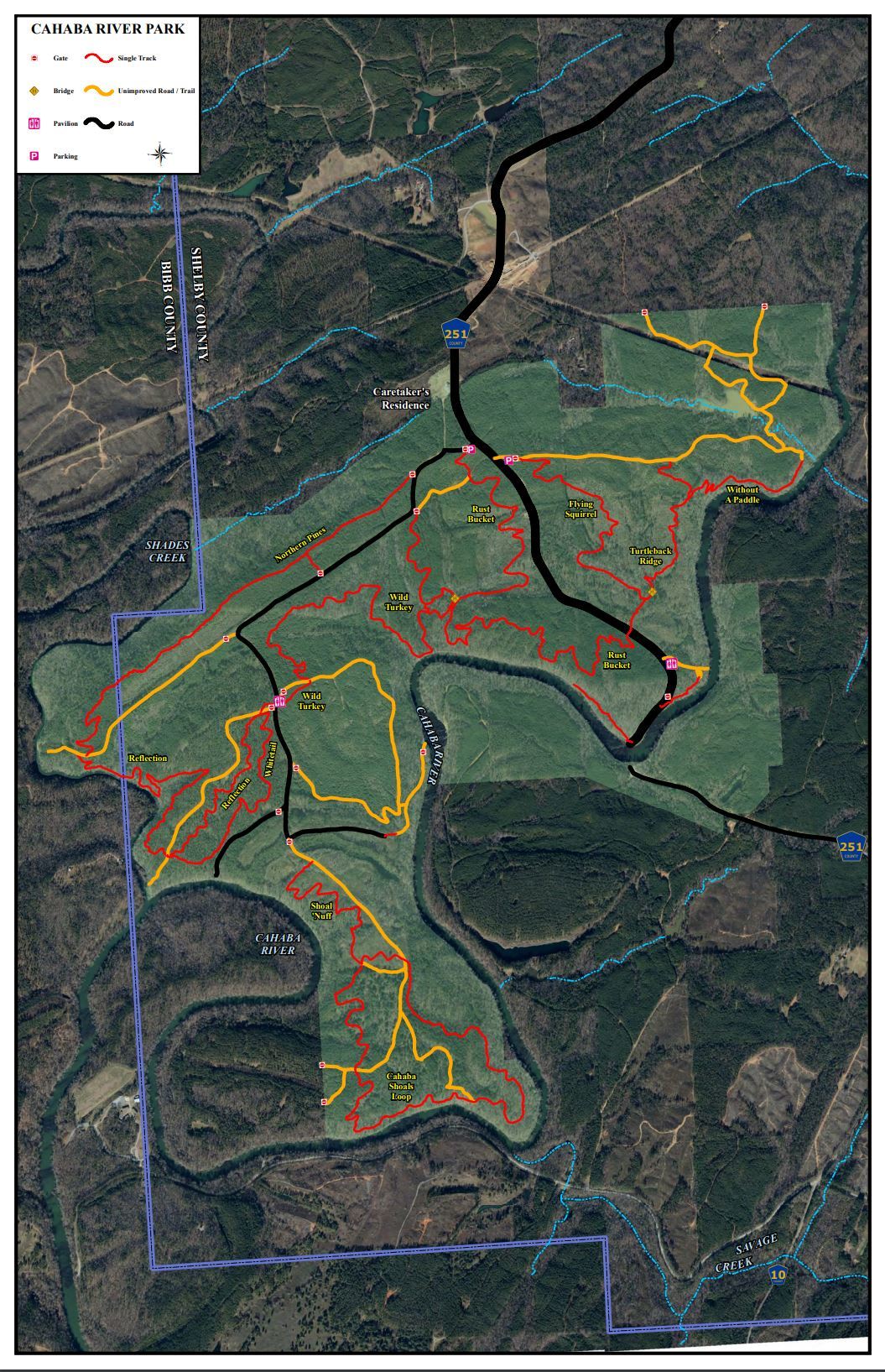 The Cahaba River Park is a joint venture between the Alabama Forever Wild Land Trust and Shelby County with the County taking the lead on development of outdoor amenities at the park. This scenic park is located at the confluence of the Cahaba River and Shades Creek with 1,527 acres including a combined 1,339 acres in the North Sector (1,212 acres Forever Wild Property and 127 acres of Shelby County) on River Road (County Road 251) off County Road 13 west of Helena and 188 acres located in the South Sector at the end of County Road 251 off of County Road 10 in the west of Montevallo. There is no access for motorized vehicles across the river from North Sector to the South Sector. There are several river miles of canoeing to be enjoyed or a great place to enjoy swimming or fishing when the water levels safely permit.
The 1,339 acre north sector features 17 miles of professionally designed and constructed trails for hiking, mountain biking and trail running enthusiasts. Other recreation activities are available to the public such as open space relaxing, viewing scenery, wildlife, birding and picnicking. There are currently three parking areas, two pavilions with restroom and an outdoor shower. A caretaker house is also on the property to facilitate maintenance and safety within the park.
Several canoe/kayak launch sites, additional single-track trails, a primitive canoe-in/hike-in camping area, and a second caretaker's home on the South Sector are among future planned improvements.
Want to be a part of BTC?